Digital Inverter Technology
Durability guaranteed
Advanced DIT
Samsung guarantees the durability of its energy efficient Digital Inverter Compressor. Always active, it automatically adjusts its speed to meet cooling demand, ensuring a trouble-free, longer-lasting refrigerator.
*10 year warranty is limited to the compressor only.
Stable operation
Stabiliser free
Its Stabiliser Free Operation means it works very steadily and reliably and prevents electrical damage or shorting if there are any voltage fluctuations.* If it increases too much it automatically cuts the power.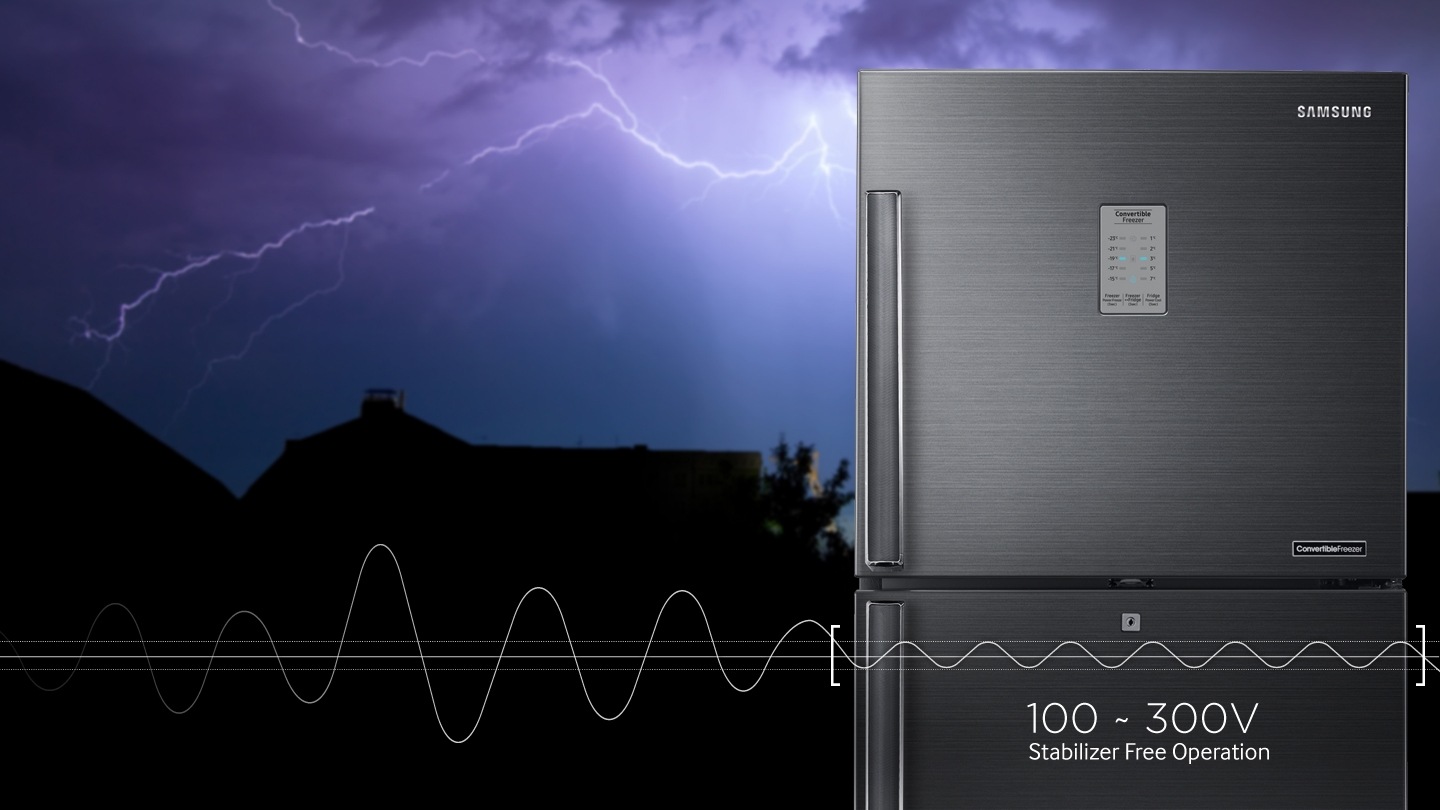 *Stabiliser Free Operation range: 100~300V.
Easy to find and reach
Easy Slide Shelf
Getting food out of a refrigerator often means navigating around items. The Easy Slide Shelf lets you efficiently store, organise and access your groceries – easily reaching things right at the back and corners.
Easy-flexible ice storage
Movable Ice Maker
Movable Ice Maker is easy to use. Simple twist is all you need to dispense ice cubes. Also Comparatively less freezer area means fast ice making, which means you can have more ice cubes in short time of period.It is also movable, so you can utilise your fridge space flexibly.
Optimal humidity levels
Moist Fresh Zone
The MoistFresh Zone keeps perishable fruits and vegetables fresher for longer. A tight seal prevents moisture from escaping when humidity is low, while a vent eliminates excess moisture when humidity is high.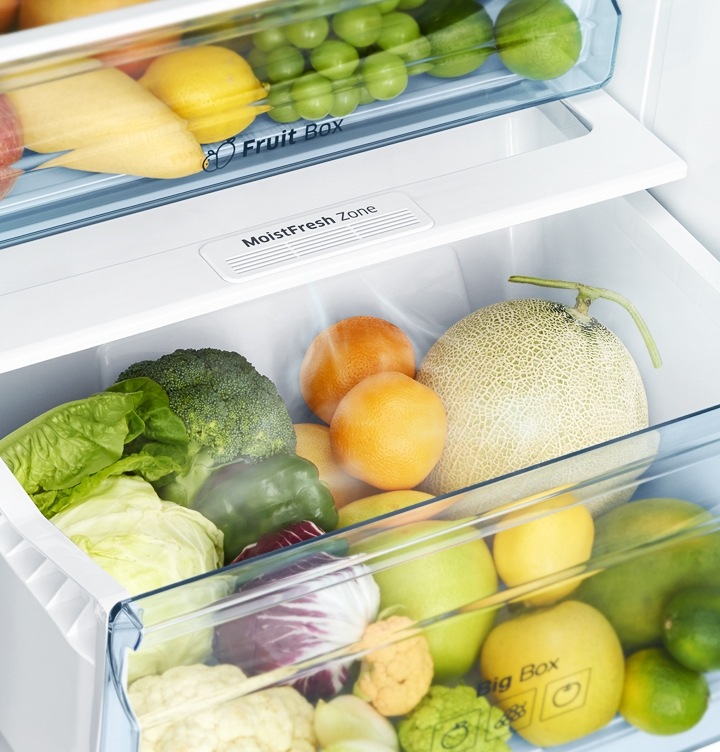 Cools every corner
All-around Cooling
The All-around Cooling system cools the fridge evenly from corner to corner. Cold air is blown out through multiple vents on every shelf level, so it maintains a constant temperature and food stays fresher.